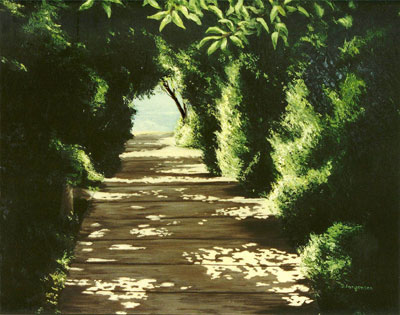 How is your life going?
Do you feel bored or stuck? Unhappy with your life?
Do you feel out of touch with your creative self?
Do you argue with your partner or give up trying to communicate?
Are you single and ready for love again?
If you answered YES to any of these questions, I can help jumpstart, support and guide you as you…
Review, Re-imagine and Revise your life
I will help you explore choices and make changes in awareness and action in order to feel more in charge of your day and your life.
As a certified personal life coach I have worked with clients on a wide variety of issues related to life transitions, career changes, retirement and self-care. I work predominantly with people aged 50 and older. The areas I mainly focus on, however, are:
CREATIVITY AND ART COACHING
BETTER COMMUNICATION TO ENHANCE RELATIONSHIPS
DATING AGED 50 AND BEYOND
Together we will sort through your hurdles and interior "noise," tune into what feels right and true for you, and figure out the next steps to help you reach a more contented and fulfilling life.
Interested in knowing more? Feel free to call or email me. I offer a free 20-minute consultation. (831) 464-1357 (Pacific Time).
Take the first step to feeling more in charge of your life!